Yep, if you're looking around and wondering if things changed, you're right. I'm thrilled with this newer, lighter look and feel. Matt and Tracy Jones of Jones House Creative are the best! And I absolutely adore working with them. They truly exemplify serving God by serving others.
And God has blessed me with a new book idea that I am just itching to write. I will be patient though and look at this story as something I get to do for fun, with Abba. I love writing with Him!
Anyway, here's the prologue. I'll keep you posted on the rest. 🙂 Hugs!
---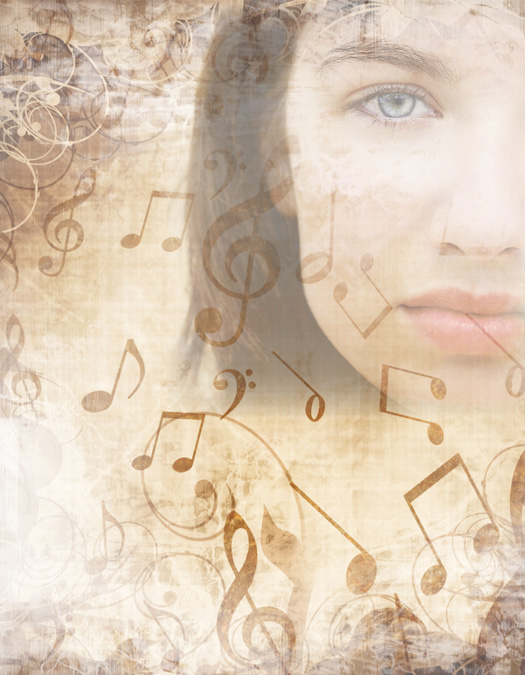 Ear of the Beholder
The tender notes of the sonata swirled through her mind and tugged her heart into a dance of joyous rapture. Such freedom! Elation cascaded through her like she'd never experienced in her life. She ran with it. Threw her arms out and laughed with the movement of her body.
She'd missed this. So much. With a heart misguided by desperation she'd shut down the music three years ago in the pursuit of peace. Sanity. But what had she truly gained when she'd lost so much? Lost this?
But this was different. Stronger. Clearer. More powerful. She stopped and closed her eyes, absorbed every note, pictured each one falling onto the lines of the sheet with a clarity she didn't remember from times past.
The euphoria of promise rippled through her. Selah twirled like a ballerina. Threw her head back and laughed again, certain she wouldn't forget.
The sound of her voice woke her.
Just a dream. The dream. It was back.
She slid out of bed to her knees, the joy of the dream now lost in the grief of her tears. Her chest ached with each sob it birthed.
God, please. This time, please.
Gone. The notes were gone again. But the dream was back. Perhaps this time she'd remember if she kept dreaming. That or go insane with the loss.
She grabbed hold of a thread of hope. Her sonata had returned.